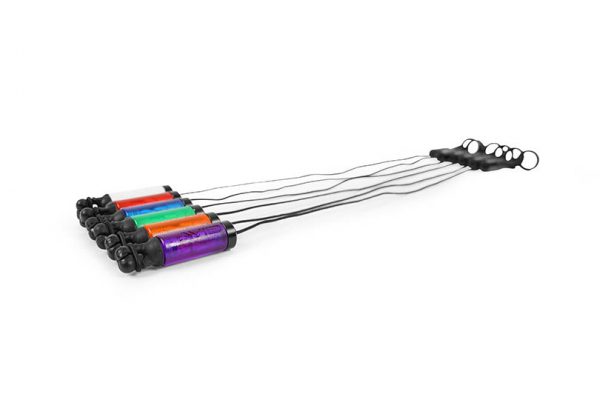 AVID BOBBIN KIT – WHITE
11,95 € BTWI/TVAC
4 op voorraad
De Bobbin Kit bevat alles wat je nodig hebt voor een effectieve beetregistratie, of je
nu onder de eigen oever vist of over grote afstand.
De kit bevat twee lijnclips. De ene is een traditionele 'ball clip' waarbij de lijn door
de clip kan schuiven, terwijl de ander er een is volgens het Yin-Yang ontwerp dat
zowel los glijdend over de lijn gebruikt kan worden als vastgeklemd op de lijn voor
een ongekende gevoeligheid.
Er is een kleine waker die ideaal te gebruiken is voor korte tot medium afstanden
plus een grotere waker die geschikt is voor het vissen over grotere afstand. Twee
geheugenvrije Dacron koorden zijn eveneens bijgevoegd, evenals een 5 grams
gewicht dat aan de waker gehangen kan worden.
Enkel ingelogde klanten die dit product gekocht hebben, kunnen een beoordeling schrijven.